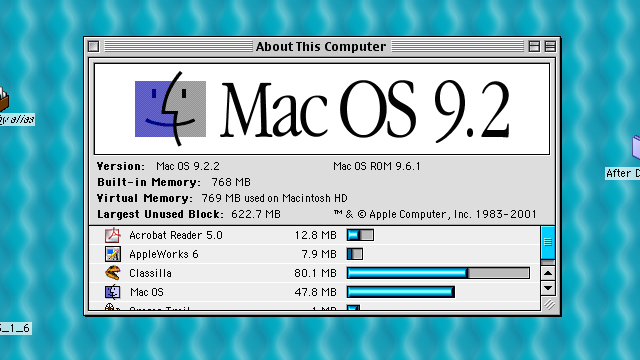 Back when Ars Senior Products Editor Andrew Cunningham was forced to work in Mac OS 9 by his colleagues in September 2014, he quickly hit a productivity wall. He couldn't log in to his Ars e-mail or do much of anything online, which meant—as someone who writes about new technology for an online-only publication—he couldn't do his work. All Cunningham could do was play old games and marvel at the difference 15 years makes in operating system design.
But as hard as it may be to believe on the eve of yet another OS X macOS update, there are some who still use Apple's long-abandoned system. OS 9 diehards may hold on due to one important task they just can't replicate on a newer computer, or perhaps they simply prefer it as a daily driver. It only takes a quick trip to the world of subreddits and Facebook groups to verify these users exist.
Certain that they can't all be maniacs, I went searching for these people. I trawled forums and asked around, and I even spent more time with my own classic Macs. And to my surprise, I found that most of the people who cling staunchly to Mac OS 9 (or earlier) as a key component of their daily—or at least regular—workflow actually have good reason for doing so.